The OEM Disruption Service aims at informing interested companies that are member in one of the EACN clusters about upcoming disruptions in OEM production plants. Disruptions can be vacations as well as unplanned disruptions due to component or raw material shortages, strikes, or other events.
For each participating country, a map with existing plants as well as available information about disruptions are listed.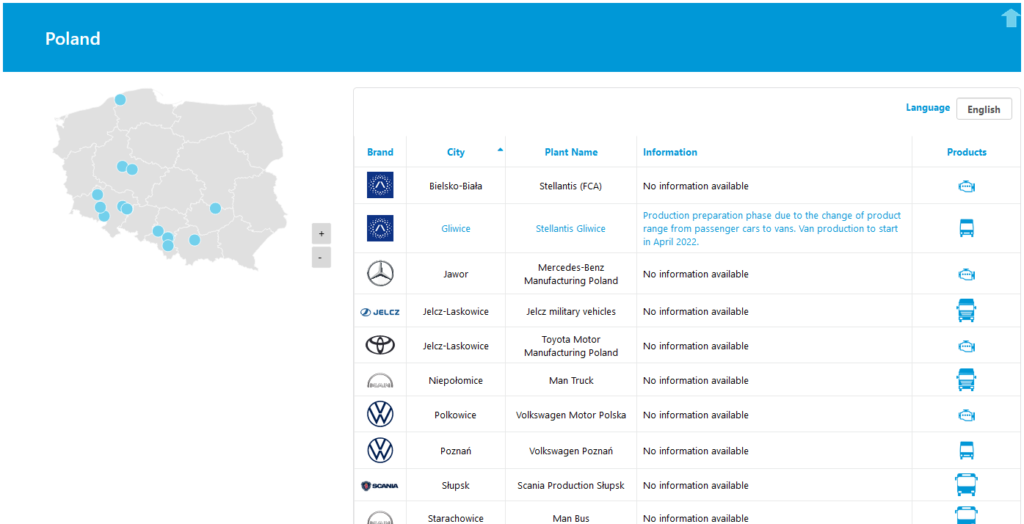 You are interested in accessing the service, and your company is member in an EACN cluster?