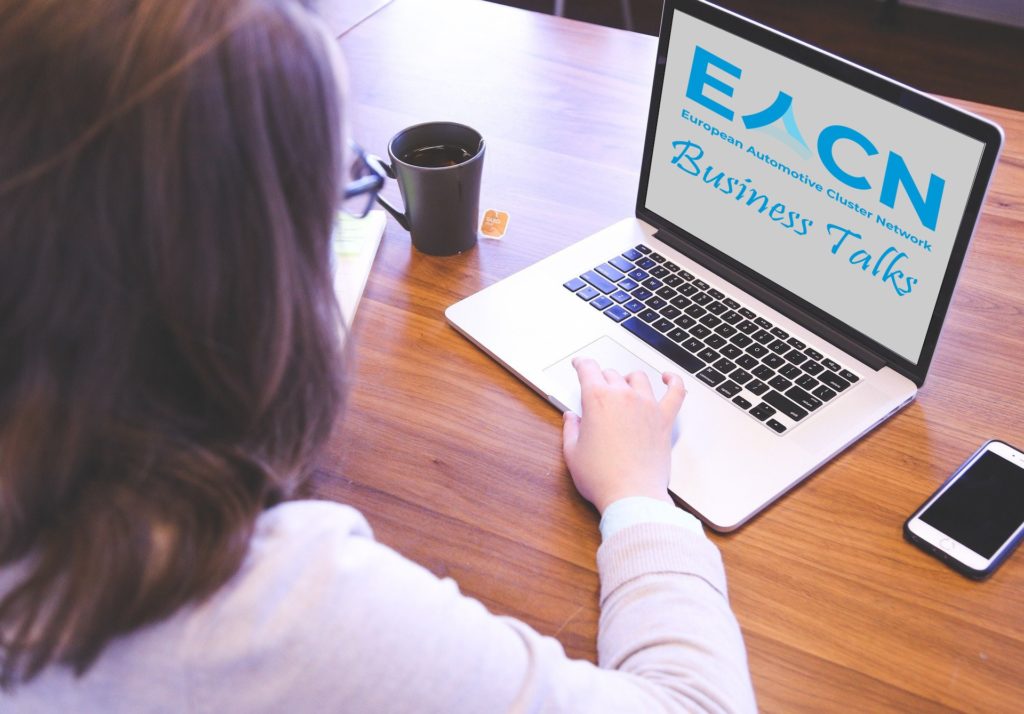 EACN Business Talks are a platform allowing actors from the whole automotive value chain discovering innovative solutions that can help them increasing performance, modernising production, including digital solutions and many more.
During each EACN Business Talk, up to six companies present their products or solutions in 5 minutes pitches. Q/A sessions allow attendants to ask their questions.
The upcoming EACN Business Talks are as follows
Wednesday 13th October, 11h00 – 12h00
Topic: Supply Chain Solutions
Wednesday 10th November, 11h00 – 12h00
Topic: Digitalisation solutions for the Automotive SMEs
If you are a company and would like to present your solution, please apply using this form.
Register and participate in the next EACN Business Talks