The Czech Ministry for Industry and Trade under the Czech Presidency of the Council of the EU and the European Commission, supported by the European Cluster Collaboration Platform (ECCP), organised the 8th edition of the European Cluster Conference on 26 and 27 September 2022 in Prague (CZ).
During the conference, EACN members met for the first time in person, a perfect opportunity to deepen the relation between members and to represent the network on a European level.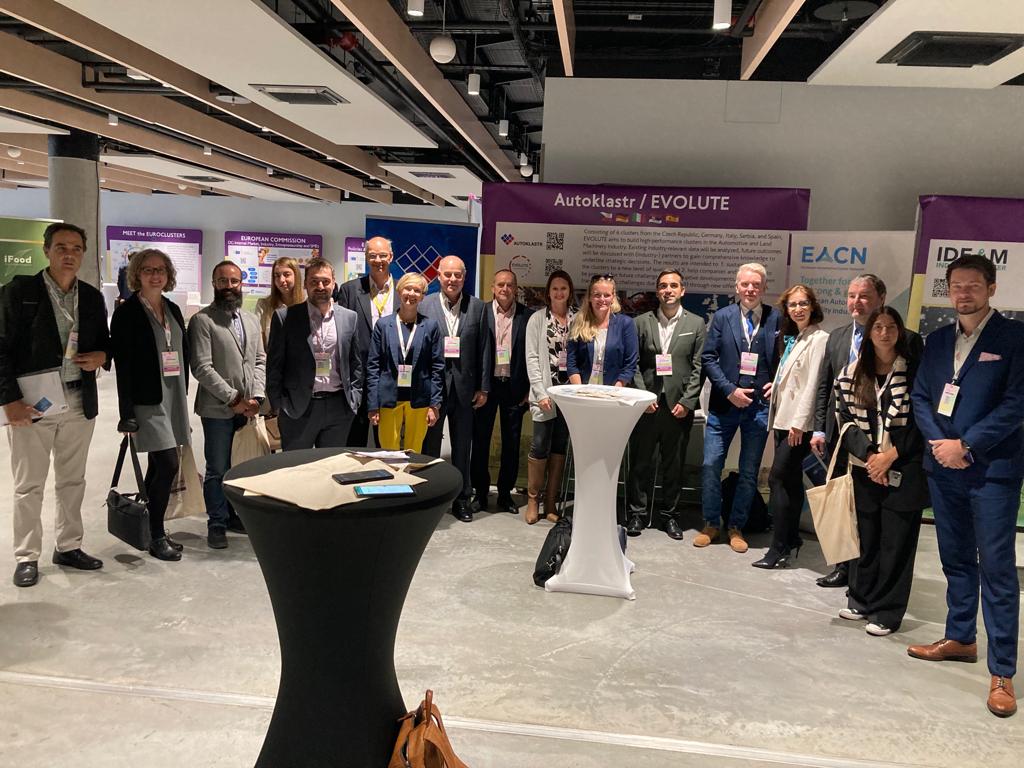 Two official interventions: An EACN presentation was done during the ECCP side event of cluster associations and networks on Monday morning.
And Secretary General Thomas Röhr had also been invited by the organisers to participate in the Panel session: Future-proofing the Single Market: co-creation of actions to consolidate its resilience, green and digital transitions, together with
Ulla Engelmann, Head of Unit for Industrial Forum, Alliances and Clusters within DG GROW,
Antonio Novo, President of the European Cluster Alliance and Managing Director of the Cluster IDiA (SPain), and
Sandra Sundbäck, CEO of the business cluster Paper Province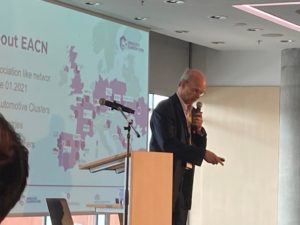 Thank you very much to the organisers and to EACN member autoklastr and the ClusterXChange project EVOLUTE for hosting EACN on their booth.
Looking forward to meeting us at the 9th edition of the EU Cluster Conference.