On Monday 5 June in Brussels, Bruno Grandjean, President of EACN and cluster manager of Pôle Véhicule du Futur, participates in a meeting with Commissioners Schmit and Breton on the social aspects of the transition in the automotive industry
The round table brought together representatives from several federations and associations of the automotive ecosystem to steer discussions about the needs in terms of retraining and skills enhancement and about new actions to be undertaken by the European Commission.
The round table was an opportunity to share the point of view of European automotive clusters towards the European Commission.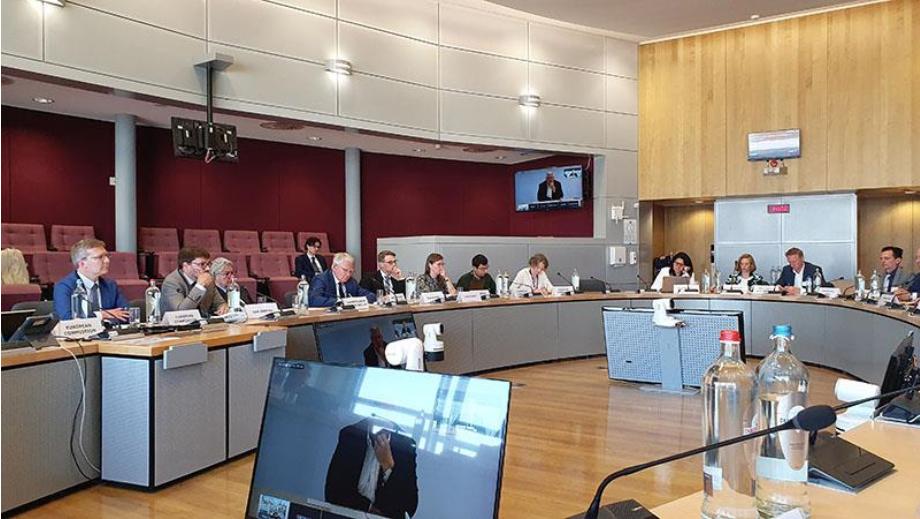 "The EU automotive industry is facing unprecedented transformation in view of the decarbonisation objective by 2050, already significantly impacting 14.6 million Europeans employed, directly and indirectly, in the automotive value chain. A significant challenge is faced by the workforce specialised in manufacturing of products linked to internal combustion engines, which needs reskilling and up-skilling for new opportunities. In parallel, in the new battery and electric mobility value chain there is a huge demand but a shortage of suitably qualified staff." (Source: DG Grow).